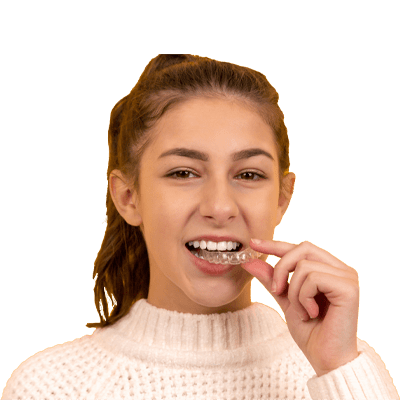 Orthodontics in Turkey treats many problems and diseases related to dental and jaw health, and is a suitable option for those who wish to have a beautiful and attractive smile. In addition, it is an ideal treatment for those who suffer from crooked teeth, or overlapping them.
The installation of braces is not limited to improving the shape of the teeth, but also contributes to protection from many diseases, because malocclusion or crooked teeth may lead to many problems, including tooth decay, gum disease, and difficulty chewing.
---
What is orthodontics?
Orthodontics is a branch of specialized dentistry, in which the doctor deals with improper conditions of the teeth, including the following:
Crooked teeth.

Spaces between the teeth.

Prominence of teeth.

Lower jaw advancement over the upper jaw.

Loss of some teeth.
These conditions may lead to problems with eating or speaking, so dentists recommend relying on orthodontic treatment to slowly return the teeth to their normal position and in order to become straighter and more symmetrical.
From the beginning. teeth may grow accompanied by some deformities, and deformation may sometimes result over time, due to some diseases or bad habits, such as:
Finger sucking or mouth breathing in childhood without proper parental guidance.
However, periodic dental examination contributes to the early detection of dental abnormalities, and thus we can treat them completely before they affect the movement of the jaw and the way of pronunciation and speech.
We can always provide you with free consultations at Opal Dental Clinics about all the inquiries you have in mind, so do not hesitate to contact us.
---
What are the advantages of orthodontics?
As we mentioned earlier, orthodontics has other benefits in addition to improving the appearance of the teeth. The advantages of orthodontics include the following:
Enhancing self-confidence due to the improvement of the shape of the teeth and the treatment of their deformities.
Treatment of problems with the chewing process and the accompanying pain and difficulties.
Improving pronunciation and manner of speaking, when treating dental deformities that cause problems in pronouncing some letters.
Reducing the risk of tooth decay resulting from the gathering of food particles between the teeth.
Reducing the chances of gum injury that usually occurs due to malocclusion between the jaws.
To achieve these goals, orthodontists in Turkey use a variety of dental devices, including:
Fixed and mobile orthodontics, preventive orthodontics in childhood, and functional orthodontics that are used to restore the retracted lower jaw to its place.
---
Who installs orthodontics in Turkey?
This should be done by a dentist who specializes in the field of orthodontics, and a general dentist cannot do this.
The specialist studies several additional years, with practical practice for a long period, before he or she is able to treat patients and install suitable braces for them.
At Opal Dental Clinics, we are always available to provide dental services, with one of the best medical teams in Turkey.
---
What are the types of orthodontics?
There are several different types of braces that can be used to improve alignment and straightening of teeth, including:
Traditional metal braces.

Transparent braces

Ceramic braces

Internal braces
Each of these types is associated with a specific use, according to the advantages and disadvantages of each of them, and their compatibility with the patient's condition, which the dentist must take into account, to determine the best available treatment option.
---
Traditional metal braces
Metal or traditional braces are the most common types of braces worldwide, and they are usually the least expensive option, in addition to their great effectiveness in treating dental abnormalities.
It consists of three main parts:
Metal bands that wrap around the molars at the back.

Metal brackets on the surface of the front teeth.

Flexible metal wire.
How much does the metal braces cost in Turkey?
It is the least expensive type of fixed orthodontics, and the price of orthodontics in Turkey ranges between 750 and 1250 USD.   
---
Transparent braces
Transparent braces are unique in their distinctive shape, because they are free of braces and wires, and instead use a series of transparent plastic molds, designed to precisely match the shape of the teeth, and are easily placed over the teeth.
Transparent braces are the preferred type among patients with their transparency and ease of installation, but their cost is much higher than other types of braces.
Its uses are limited to correcting minor to moderate dental problems in adolescents and adults.
---
How much does transparent orthodontics cost in Turkey?
It is considered one of the most expensive types, and the cost ranges between 1500-2500 US dollars, depending on the type agreed upon and the patient's condition.
---
Ceramic braces
Ceramic braces are very similar to traditional metal braces in terms of size and shape, except that they are made of a white ceramic material that blends with the natural color of the teeth, which makes the braces less visible.
It is also characterized by very good efficacy, up to the same efficacy of metal braces, which makes it a suitable alternative for some people.
However, the cost of this braces is high compared to the price of metal braces, and its color is subject to damage if it is not properly taken care of.
---
What is the cost of ceramic orthodontics in Turkey?
The cost ranges between 1500-2000 USD.
---
Internal orthodontics
This type is similar to metal braces in that it is also made of metal, and differs from it in the place of its installation, as it is attached to the back surface of the teeth.
The most important characteristic of this type is the disappearance of the braces behind the teeth, and this is the reason for its preference by some, but it has several disadvantages, including:
Direct contact of the tongue with the parts of the braces, and discomfort from it at the beginning of the installation.

Difficulty cleaning the braces; for being behind the teeth.

Less effective than metal braces.
---
How much is the price of internal orthodontics in Turkey?
Costs start at $1,250 and can go up to $1,750.
All doctors at Opal Dental Clinics are ready to provide consultation and advice to decide which type is right for you, with an explanation of what distinguishes each type of orthodontics and disadvantages.
---
Is orthodontics in Turkey painful?
After installing the braces, you will often feel some pain, along with some ulcers in the mouth, which will last for about a week, and then gradually disappear.
You will also be in a little pain with every time the metal wire is tightened, and this pain is a sign of starting to correct the position of the teeth and return them to their normal position.
---
How long is orthodontics?
On average, it takes approximately 24 months to complete orthodontic treatment, but this is not a fixed rule.
Some patients may need less than 12 months, and some may need a longer period, up to 3 years, of treatment before their teeth reach the desired position.
---
How much is the price of upper jaw orthodontics only in Turkey?
The cost of upper orthodontics only in Turkey starts from $750 and may reach $2,500, depending on the type of braces required.
Opal dental clinics are ready to provide consulting services about installing braces in orthodontics and choosing the right type for you for free, at all times, so do not hesitate to contact us.
We can also provide pick-up services at the airport, with an interpreter who speaks your language fluently; to facilitate your communication and dealings during your stay in Turkey.
Edited by: Opal Dental Clinics©
---
Sources: